Due to the nature of this plugin, we can't show the plugin actually working. This is a screen shot as seen from the users profile after they have logged in.
Screen Shot of 'Profile' Tab (v3.1.4)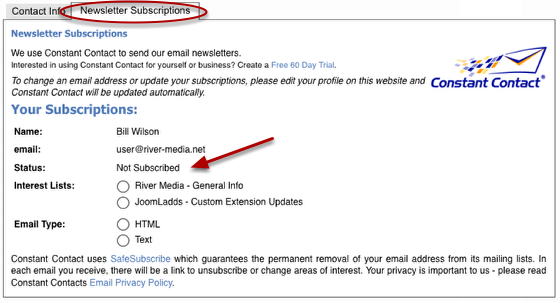 If you select the 'Newsletter Subscriptions' Tab, you will see the current user opt-in status. (whether or not the user has subscribed or not)
Screen Shot of 'Edit Profile' Tab (v3.1.4)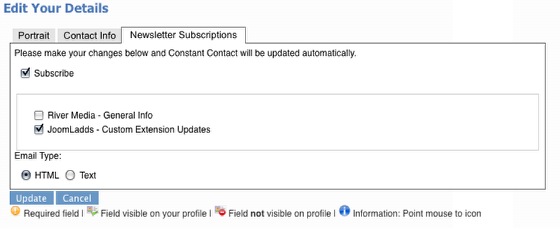 In order for the user to edit their subscriptions, all they need to do is edit their profile directly on your website.
This tutorial was created using ScreenStepsfrom BlueMango Learning Systems.