Create a New Interest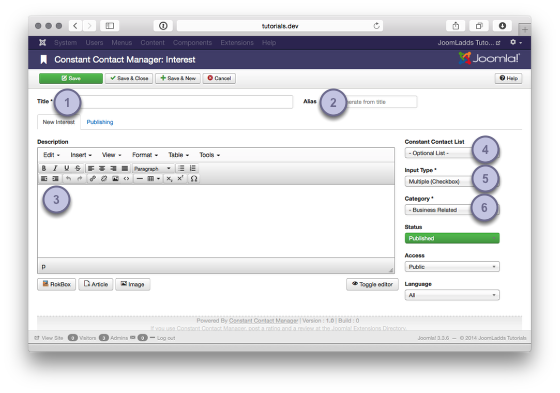 1) Title: (Required) The name of the Interest.
2) Alias: (Optional) Not really used in this version.
3) Description: (Optional) Use if you need to add a description to describe this Interest to your users, this will show up on the front-end.
4) Constant Contact List: (Optional) If you want to map this Interest to a list, select it here.
5) Input Type: (Required) The default is a checkbox. If you need to create multiple Interests that will require only one selection, choose the 'Single' option to show the value as a 'Radio Button' (see below).
6) Category: (Required) Select a category from the list to group this Interest by.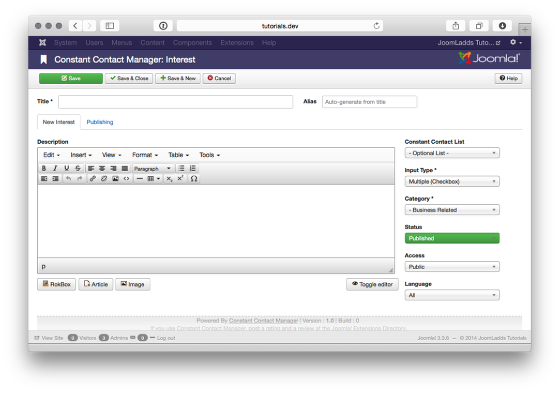 This tutorial was created using ScreenStepsfrom BlueMango Learning Systems.