Adding Your Constant Contact Lists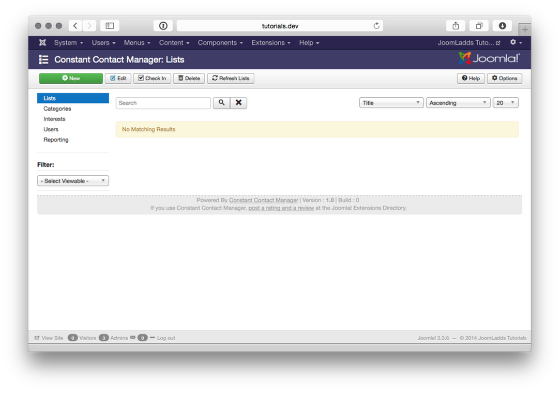 Be sure that you have the 'Constant Contact API - System Plugin' configured correctly. It was installed during the package installation of this component.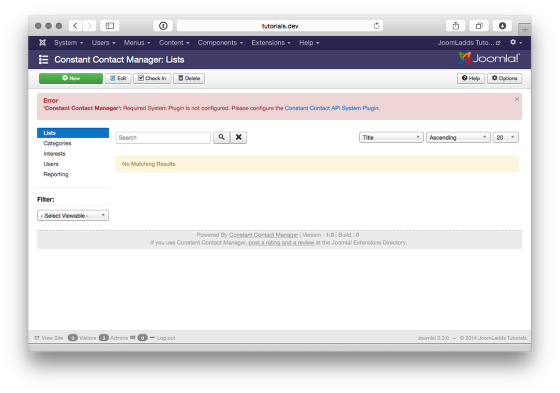 If you need help configuring the Constant Contact API - System Plugin, please view this documentation.
Refresh Lists

Once the API - System Plugin has been configured, you will see a 'Refresh Lists' button.
Click this button to obtain all of your lists from Constant Contact. Depending on the number of lists that you have, this may take a few minutes.
Added Lists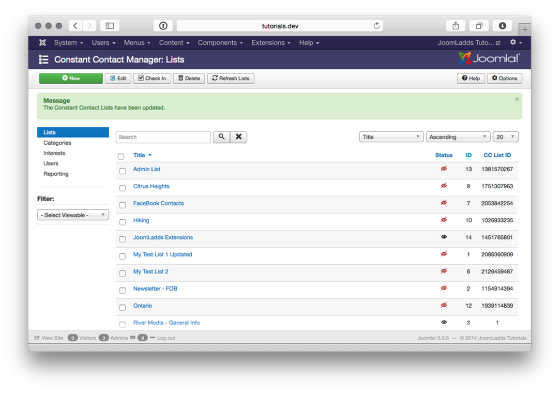 Keep in mind that any changes made on the 'Constant Contact' website are not automatically pushed to your Joomla! website.
If you make changes to Constant Contact Lists outside of this component, you will need to periodically use the 'Refresh Lists' button to keep your lists in sync.
Available Filters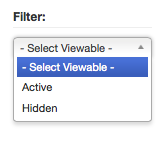 You can choose to vew all 'Active' lists only, or all 'Hidden' lists only. Active & Hidden lists are determined by the settings in your Constant Contact account. The 'Status' column is a clear indication of these choices. We have given you the ability to change the status by editing a list in this compoent. (see help for list)
This tutorial was created using ScreenStepsfrom BlueMango Learning Systems.