These instructions can be used for any quick icon module installation, however these specific instructions cover the JEvents Quick Icon Module.
To Install: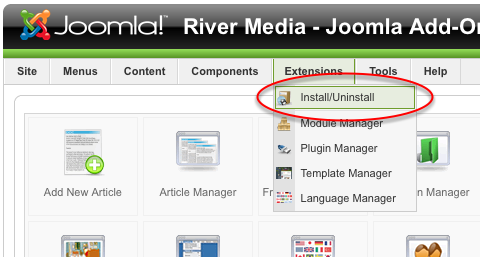 Select the Extension Manager from the "Extensions Menu" -> "Install/Uninstall".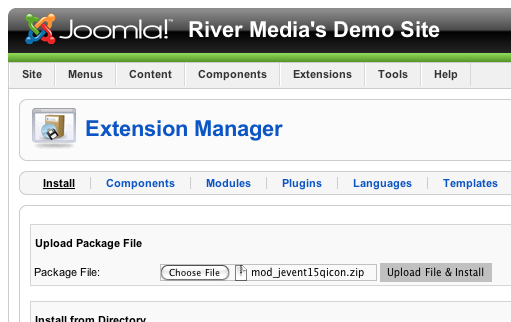 Choose the file and install from the Joomla Extension Manager.
To enable module: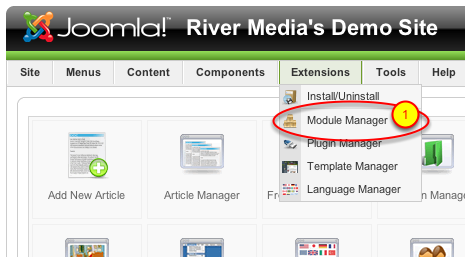 1) Go to the Module Manager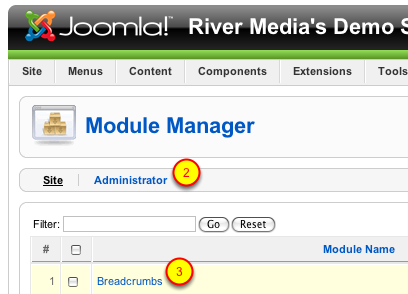 2) Select the Administrator Module Section
3) Select the item in the list that you need to edit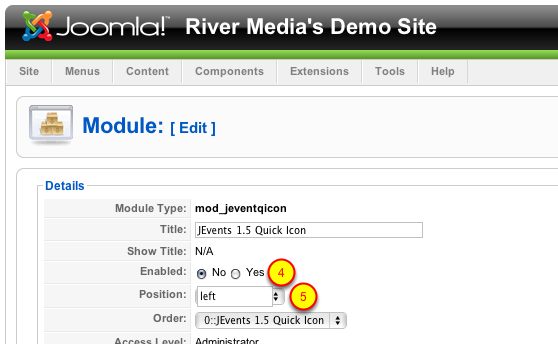 4) Click "Yes" to enable the module
5) Change the Position to "icon"
Save your changes
The new icon will show up first in the list, if you would like it to be last, then change the order of the module.
Finished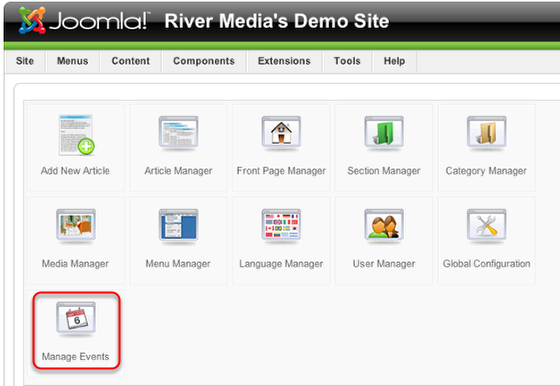 Your Quick Icon should now show in the Control Panel menu.
This tutorial was created using ScreenStepsfrom BlueMango Learning Systems.