Follow these instructions to find the Constant Contact ID
(Updated on 10/30/2014 to match Constant Contacts new website)
Log in to your Constant Contact Account
Constant Contact Home Page (Dashboard)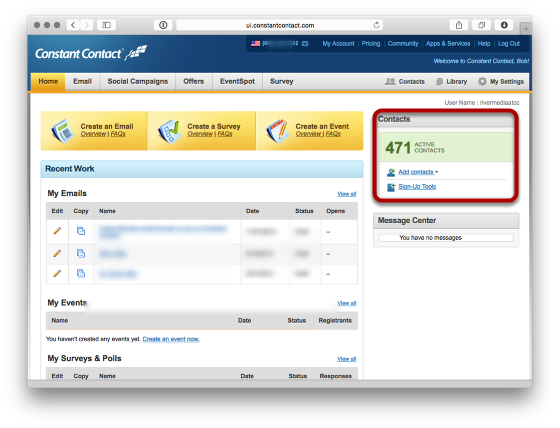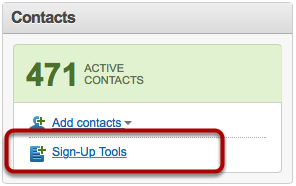 Locate the 'Contacts' section on the Home Page (Dashboard) of your account and click "Sign-Up Tools"
Access the Wizard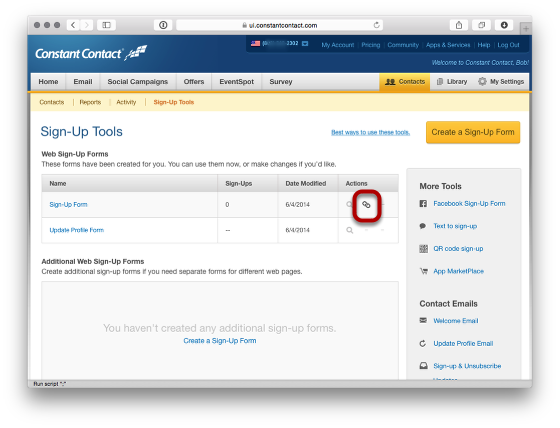 Constant Contact has created a basic Sign-Up form form you. You will use this to locate the unique ID for your account. Click on the 'Link' image to bring up the HTML URL that contains your ID.
Obtaining the ID from the code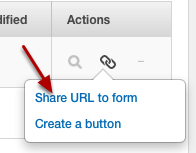 To access the URL code, click on the 'Share URL to form' link.

Search the URL and look for the "m" attribute. The tag and looks like this:
http://visitor.r20.constantcontact.com/d.jsp?llr=djhwghio&p=oi&m=#############&sit=573r2hfiuuyf&f=xxxxxxxx-xxxx-xxxx-xxxx-xxxxxxxxxxxxx
Setting the Module Parameter

That's it, just copy the number after "m=" and place that in the Constant Contact ID parameter in the module.
This tutorial was created using ScreenStepsfrom BlueMango Learning Systems.